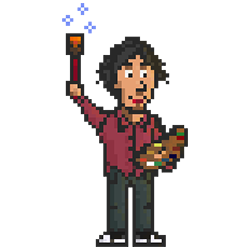 Hello, my name is Luke Clough...
I'm a concept artist & illustrator working in the entertainment industry.



STK Films, Pocket Games, Kris & Brake, Hawk Wargames, Terahard Ltd, Cozygames Management Limited and more.

Want to hire me? Get in contact to discuss a project or talk about my rates. Do so by filling in the form or contacting me by email.

lukejmclough@gmail.com
Thank you for getting in contact! I'll get back to you shortly.